Betsafe Casino Best Games
Slots are the most popular games in online casinos and are also featured in Betsafe's wide range of casino games. Although Betsafe is primarily a sports betting site, Betsafe Casino offers over 1,000 different slots and table games. This operator has teamed up with some of the industry's leading casino game studios — including the likes of NetEnt and Play'n Go. In addition to slots and traditional table games, Betsafe features a fully equipped live casino lobby where you can play live games that are hosted by live dealers. In this guide, we'll take a closer look at Betsafe's casino lobby, especially their slots. We'll also tell you more about their selection of jackpot games and scratch cards. Read on.
Slots are definitely the largest category at Betsafe Casino, which is generally the case in most other online casinos today. The Betsafe games selection is divided into clear and easy to navigate categories on the front page, where you can select your preferred Betsafe slots accordingly. Some of the most used categories you'll find here include "Most Popular", "What's New", "Jackpot Games" which should all make it easier for you to find your favourite casino games. Conveniently, the number of games per category is also displayed so you know exactly how many options are waiting for you in each genre.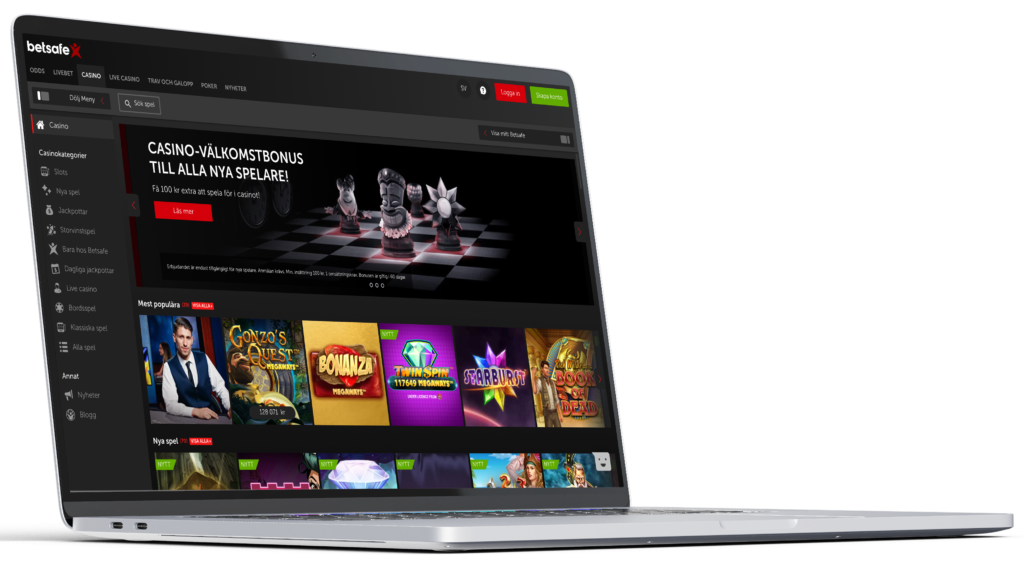 If you already know what game you want to play next, you can easily find the title through the straightforward search box. The search box requires a game title or the name of the provider after which the available games will be displayed. The convenient search box is both available on a desktop or mobile device such as a smartphone or tablet. Unfolding the filters on the right side of the search box will give you some more options to use. 
One of Betsafe's USP's is their own category of exclusive Betsafe games which is one heck of a way to distinguish yourself from other operators on the market. This category features unique slots that are not found on other websites. If you go for the "All Games" option in the menu, you'll also be able to sort the game selection by provider — yet another feature that many players will undoubtedly find convenient and easy to use.
Game Providers
Betsafe's lobby includes a wide selection of game providers with well known names like NetEnt, Big Time Gaming, and Microgaming. In addition, Betsafe has made sure to include several lesser-known studios that give players some extra variety, and you might just find yourself a new favourite studio. We have a strong preference for online casinos that give smaller game providers some space to shine and Betsafe surely knows how to meet this condition. All together, you'll encounter a nice mix of the studios from around the world.
With more than a thousand slot games available, you will most likely find a game or two you'll like as the game lobby offers all sorts of options when it comes to grids, paylines, mechanisms, features, themes, and volatility level. Many of the available slot games are modern video slots with at least five paylines which should offer a solid number or ways to make a winning combination. Next, there is also a very decent number of slot games that use the traditional 3×3 playfield, giving seasoned veterans a number of options of this classic category. At Betsafe you will also find a wide array of Megaways slots too, making use of a Big Time Gaming licence. All in all, we find Betsafe's slot selection to perform well — both in terms of quantity and quality — and meets international standards.
You can play Betsafe's slot games on both desktop and mobile, so it doesn't matter whether you're at home or on the game, both the website and the game selection are fully available. Most slot games are also available in the free demo mode which makes sure you can give it a go without needing to play with your own money. While you do so, you'll be able to make use of all the features, just like you're playing with real money. 
One of the categories by Betsafe that always draws the crowds is the selection of video poker games which is yet another classic that cannot be missed in any online casino. Some games you'll encounter in this category are titles like Jacks or Better and Deuces Wild. Many people like playing video poker because of its speed and it's easy to see why as you'll be able to enjoy a lot more hands and still have the good old poker thrills.
We're happy to inform you that Betsafe has a very good selection of jackpot slots. In addition to a standard payout, you can also win a separate jackpot which can go up to millions of euros if it concerns a progressive jackpot game. As you pick your preferred game in the jackpot category, you can instantly see how much money is on stake. In fact, the most popular slot machines are known for their jackpots worth up to tens of millions of euros with Mega Fortune and Mega Fortune Dreams being some of the most sought after games of this category. Both have been around for years and remain popular to this date.
Your best bet to make a jackpot win is probably by picking one of the games that has an average jackpot as this usually means that the number of players pursuing the same jackpot isn't as high as with the biggest games in this category that tend to attract players from all around the world. That is, the relative chance of winning is bigger if you stick to this approach. The Betsafe jackpot lobby conveniently displays the current jackpot which should give you an idea of which games to play and which to best avoid. Then again, if you happen to be the lucky one, you will probably win a life-changing prize. 
Betsafe Roulette and Table Games
If classic table games like Roulette and Blackjack suit you better than Slots, then you'll be delighted to find out that this category is also readily available at Betsafe. In the vast selection of Betsafe Roulette and Table Games you will find a lot of classic games with some extra attention for baccarat, blackjack and roulette. Table games can be played in the RNG mode or in the live casino. Today, most players prefer the live casino, where the gaming experience is very similar to that offered by brick-and-mortar casinos. Most of the live games available are powered by Evolution, the industry's leading live provider, but other studios are also featured so you'll have some options. 
This also holds for betting limits. When you click on the live table, you will immediately see the required minimum and maximum bets and there are different tables to cater for the needs of all players. If you don't mind taking some more risk and making larger bets, you can head to one of the VIP tables, where the bet limits are increased to meet the needs of high rollers. Roulette and blackjack are known to be the most popular table games and dozens of different live table game variants have been created, especially for online play. 
In addition to the above mentioned traditional table games, Betsafe also has a lot of options for poker where you play against the dealer rather than against other players, creating a different, but fun experience. If you're into poker and believe you've got the skills to make some money out of it, you will be delighted to find out that three-card poker, Caribbean Stud or Casino Hold'em are all readily available. Live poker is great for beginners, novice players, and those who look for a little variation from regular online poker. And if you're up for some games that are less common, why not choose Football Studio or Craps Dice or one of the many game shows on offer? All in all, Betsafe's live selection is very vast and easy to scroll through, so no dull moments in this live casino.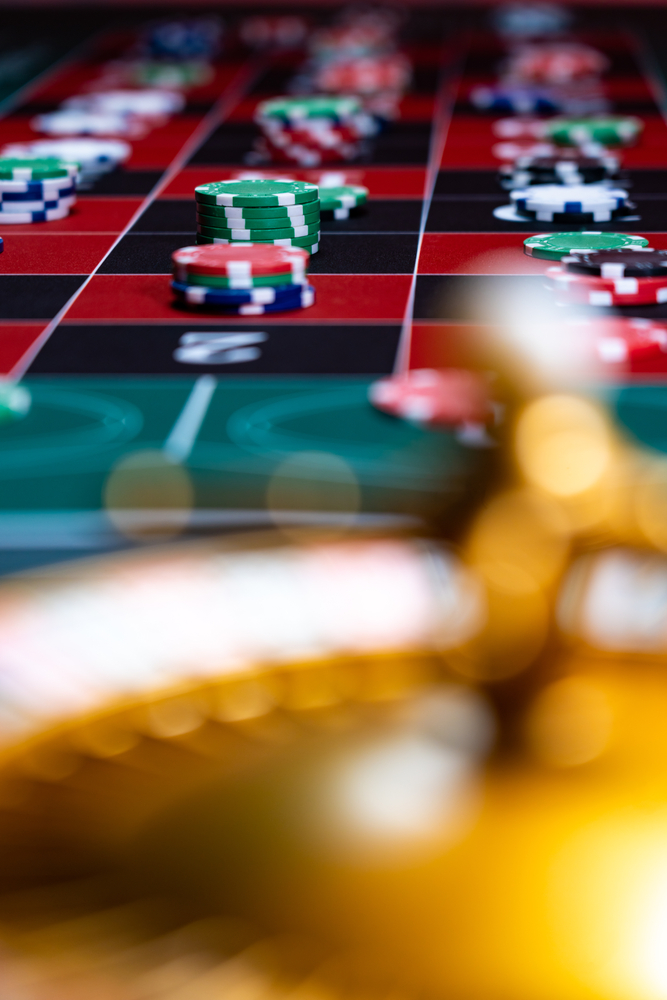 At the moment of writing, Betsafe's lobby does not feature any scratch card games which may be a bit disappointing to some, but our guess is that the rest of the lobby largely compensates for the lack of scratch cards. Please note that Betsafe continuously adds new games to their game lobby, so you might just be surprised with some games in this category after all. And if they add scratch cards to their library, we will make sure to mention this on our website.