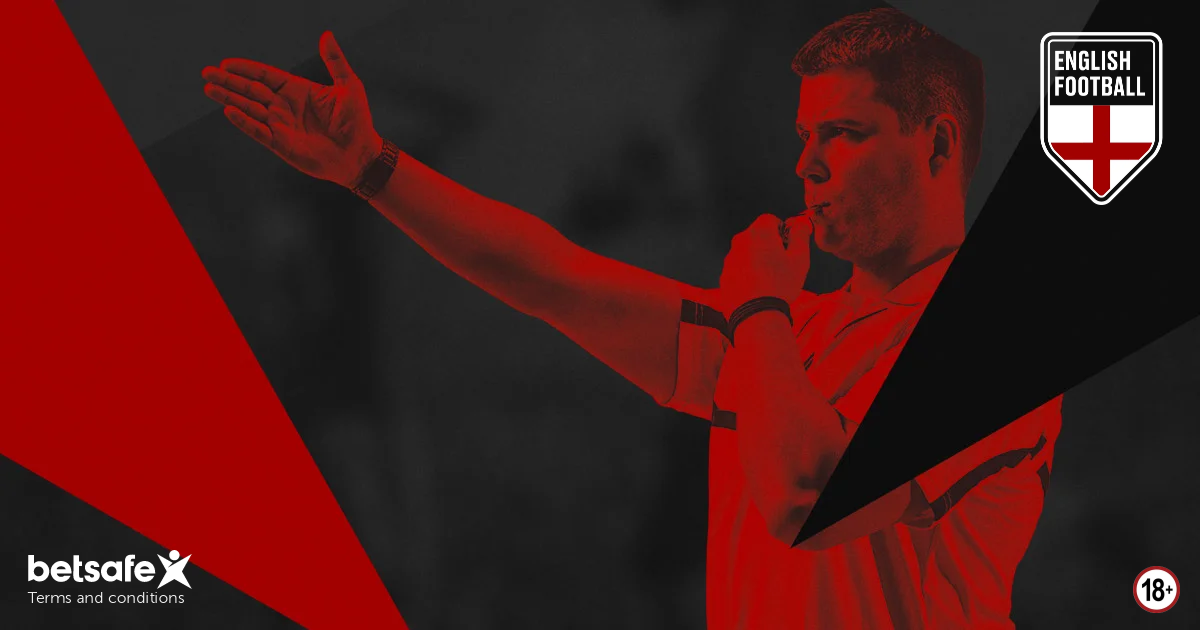 Optimism abounded at Old Trafford last summer. Fresh from finishing second in the Premier League the previous season, United signed Cristiano Ronaldo, Jadon Sancho and Raphael Varane – all world-class players in their respective positions. Ole Gunnar Solskjaer, was hugely popular with the club's fan base, and he was tipped to mount United's first title tilt since Alex Ferguson's retirement in 2013.
Things did not go to plan. The Red Devils crashed and burned. Solskjaer was relieved of his duties in November after an embarrassing 4-1 thrashing by a Watford side that would go on to be relegated with a whimper.
See our predictions for all the teams in the 22/23 Premier League season here.
United did not improve much under Ralf Rangnick, a strange choice as interim manager given his lack of experience of frontline coaching over the last decade. Under the German, United limped to a sixth-place finish. They qualified for the Europa League only because West Ham United failed to beat Brighton & Hove Albion on the final weekend.
Instead of challenging for the championship, United finished a whole 35 points behind the champions from across town, Manchester City, to whom they lost home and away. It was a truly catastrophic campaign for the 20-time kings of English football.
The hope at Old Trafford is that the nadir has now passed. In Erik ten Hag, United have installed a manager that other clubs of their size would have been happy to appoint for the first time in the modern era (David Moyes, Louis van Gaal, Jose Mourinho, Solskjaer and Rangnick were either not up to the job, past their best, or both). They have begun to clear some of the deadwood that has accumulated at Carrington in recent years, with five senior players departing when their contracts expired on June 30.
United supporters know that there is no quick fix to the malaise that has engulfed their club. Finishing in the top four is the objective this term, but Ten Hag's side are outsiders in that particular race. Restoring a sense of pride and giving the team an identity would represent a good start to the Dutchman's tenure.
---
Predicted XI (4-3-3)
David de Gea; Diogo Dalot, Raphael Varane, Harry Maguire, Luke Shaw; Scott McTominay, Fred, Bruno Fernandes; Jadon Sancho, Cristiano Ronaldo, Marcus Rashford.
---
The coach
Erik ten Hag and Mauricio Pochettino were the two leading contenders to take charge at Old Trafford this season. Despite the latter's Premier League experience – he led Tottenham Hotspur with distinction until 2019 – United opted for Ten Hag. The Dutchman arrives with an impressive track record at Ajax, where he won trophies, played attacking, attractive football, and developed young players. It is not hard to see why United were impressed.
There are some significant differences between the two clubs, though. Ajax are well managed from top to bottom, which allowed Ten Hag to concentrate on the coaching. United have been a model of dysfunction for many years now. Moreover, whereas Ajax have a clearly defined playing philosophy which is embedded at all levels of the club, Ten Hag will be tasked with creating one from scratch at Old Trafford. Crucially, the club's fans will not expect too much, too soon. Ten Hag will be given time to turn the situation around. He has the acumen to do so, as long as he is sufficiently backed by his superiors.
---
Player to watch
Bruno Fernandes was the heartbeat of this Manchester United team in the first 18 months of his Old Trafford career, but – like most of his team-mates— he was not at his best last season. The Portugal international is still an important player, though, and he could return to his best under a coach like Ten Hag.
Fernandes is a creative passer who also regularly pops up in goalscoring positions. Even in an underwhelming season, he scored 10 times and provided six assists in 2021/22. There are very few United players whom Manchester City or Liverpool would like in their squads right now, but Fernandes is definitely one.
---
Transfers
In
Christian Eriksen, Tyrell Malacia, Lisandro Martinez
Out
Paul Pogba (Released), Juan Mata (Released), Edinson Cavani (Released), Jesse Lingard (Released), Nemanja Matic (Released)
---
Our Premier League score card
Goalkeeper: 9/10
David de Gea was one of the few United players to emerge from last season with any credit. The Spanish shot-stopper ensured 2021/22 was not even more disastrous for the Red Devils, frequently bailing his team out as the last line of defence.
De Gea has come close to joining Real Madrid and Paris Saint-Germain at different points over the last decade, but it looks increasingly likely that he will see out the rest of his top-level career at United. Now 31 years old, he is in line to make his 500th appearance for the club before the season pauses for the 2022 World Cup.
De Gea is not in the same class as Ederson or Alisson Becker with his feet, and that could prove to be an issue as Ten Hag encourages his team to play out from the back. But when it comes to keeping the ball out of the net, De Gea is still one of the best around.
Defence: 8/10
Despite David de Gea's excellence, United's defensive record was atrocious last term. They were officially the 12th worst Premier League team at the back, conceding 57 goals in 38 games – more than sides like Crystal Palace, Brentford, Brighton & Hove Albion and even Burnley, who were relegated to the Championship. United will not qualify for the Champions League this term unless they tighten up defensively.
Harry Maguire, the club captain, endured a poor campaign last time out. The England international made several costly mistakes and suffered a crisis of confidence. But Maguire is still a good defender, and if he can get back to his best he will be an asset for United. The same is true of Raphael Varane, who was underwhelming in his debut campaign but is still a top-class centre-half. Lisandro Martinez will be ready to step in if either fails to impress.
United's full-back options do not exactly inspire confidence, though. Diogo Dalot will probably get the nod ahead of Aaron Wan-Bissaka at right-back, but he is not in the same league as the likes of Trent Alexander-Arnold or Kyle Walker. Luke Shaw is a talented left-back but he needs to stay fit and focused or he could lose his place to Tyrell Malacia.
Midfield: 7/10
Midfield has been a problem area for United for some time. Paul Pogba and Nemanja Matic have now departed, leaving them even shorter in a crucial area of the pitch.
Fred is not a world-class operator but he has his uses, with his tenacity and drive likely to be appreciated by Ten Hag. The Brazilian is not a player you would want to build your midfield around, but he could be a valuable squad player. The jury is still out on Scott McTominay at this level, though.
It will be interesting to see how Donny van de Beek gets on. His move to Old Trafford has, up to now at least, been a nightmare. The Dutchman has started a grand total of four Premier League matches in his two years at the club. However, he came to prominence under Ten Hag at Ajax and will be excited to link up with him again.
Van de Beek will be competing for game time with Bruno Fernandes. The Portuguese is a match-winner on his day, although he was not as influential last season as he was the year before.
Attack: 8/10
Only Mohamed Salah and Son Heung-min finished above Cristiano Ronaldo in the list of Premier League top scorers last term. The Portugal international is past his best and he is not the type of striker who will lead the press from the front, but he is a legendary goalscorer and is still one of the best around at putting the ball in the back of the net. Ronaldo has asked to leave the club, but it does not look like his wish will be granted, so we can expect to see him at Old Trafford for at least another season.
Jadon Sancho showed flashes of his quality during the second half of last term, but he has yet to recapture his Borussia Dortmund form at United. If he does, he is the type of player who could easily make the difference between Champions League and Europa League qualification.
This is a big campaign for Marcus Rashford, who desperately needs to get his career back on track. With Anthony Elanga waiting in the wings, Rashford needs to deliver the goods or he will drop out of the team.
See our predictions for all the teams in the 22/23 Premier League season here.
Bench: 7/10
United's work in the transfer market this summer is not done yet, but as things stand their squad is simply not strong enough to compete with the likes of Liverpool, Manchester City and Chelsea. If Ten Hag wants to change a game from the bench this season, his current options as substitutes comprise Anthony Elanga, Donny van de Beek, Scott McTominay, Amad Diallo and Anthony Martial. Some of those players have not worked out at United so far, while others are still young and inexperienced.
Aaron Wan-Bissaka, the reserve right-back , is unsuited to Ten Hag's preferred style of play, while Dean Henderson's likely exit leaves Tom Heaton, who will turn 37 next year, as the No.2 goalkeeper.
---
Final score: 39/50
Manchester United are unlikely to be as poor as they were last season, when a sixth-place finish flattered an underachieving, ill-disciplined side. Champions League qualification could be beyond them, though, with Chelsea, Arsenal and Tottenham Hotspur set to mount strong challenges.