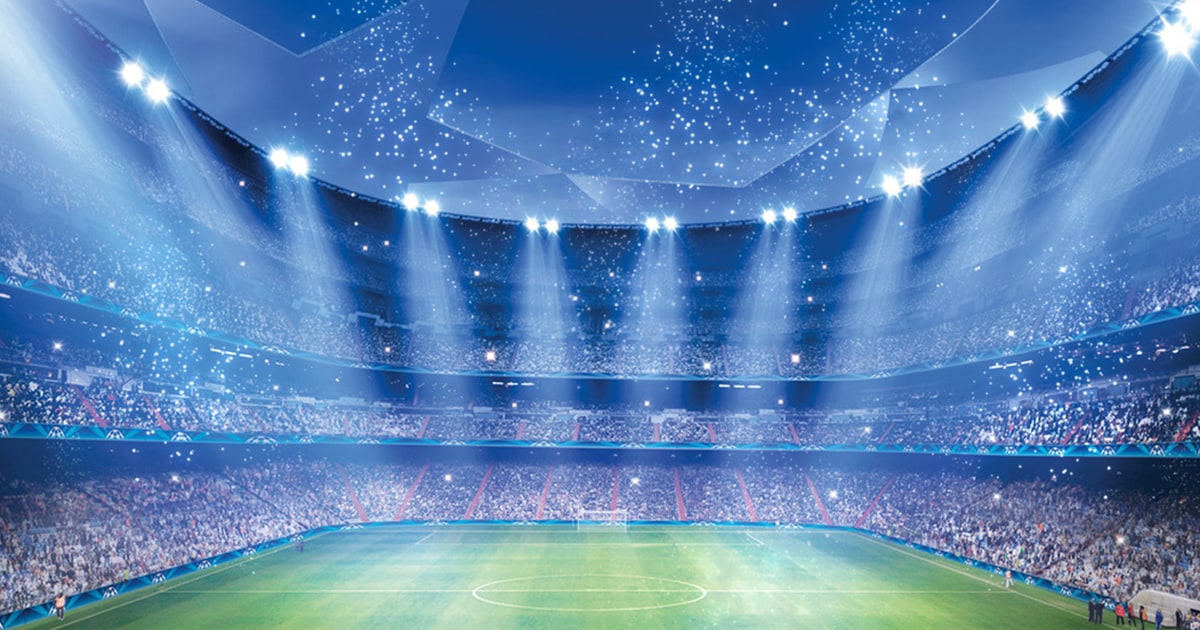 The Champions League Final will be played on 28th May between old rivals Liverpool and Real Madrid at Stade de France. The bookies see the Reds as slight favourites but when you look at Real's sensational Road to Paris, we cannot rule out a Spanish Champion.
With the Spanish championship already won, the Royals can fully focus on the grand finale. And the announcement of the choice of the referee has added more concern to Liverpool. The Spaniards also have a spotless record under Clement Turpin, winning all four of their matches under him. The French official was also part of the referee team back in 2019 when Sergio Ramos got away with no card, despite two rough tackles.
To help you with your Champions League Finals predictions, here are a few more talking points.
Match Info Liverpool vs. Madrid:
Match: Liverpool FC vs. Real Madrid
Date: 28.05.2022
Time: 21.00
Venue: Stade de France in Saint-Denis (Paris)
Head-to-head: Liverpool vs Real Madrid
Liverpool and Real Madrid have played each other 8 times in the Champions League. With one draw and four victories, Liverpool has a slight advantage in the H2H comparison. However, since 2008/09, the Brits have not managed to win a match against Real.
Previous encounters in the Champions League
2020/2021 Quarterfinal Liverpool FC -Real Madrid 0:0
2020/2021 Quarterfinal Real Madrid – Liverpool FC 3:1
2017/2018 Final Real Madrid – Liverpool FC 3:1
2014/2015 Group B Real Madrid – Liverpool FC 1:0
2014/2015 Group B Liverpool FC – Real Madrid 0:3
2008/2009 Last 16 Liverpool FC – Real Madrid 4:0
2008/2009 Last 16 Real Madrid – Liverpool FC 0:1
1980/1981 Final Liverpool FC – Real Madrid 1:0
Liverpool's Road to Paris
Liverpool FC finished the group stage with maximum points after beating Atlético Madrid, FC Porto and AC Milan twice. They then faced Inter Milan in the Round of 16 and won with a comfortable 2-0 away from home. In the return game, they conceded their first defeat, losing 0:1 to the Italians at home but it was enough to advance to the quarterfinals.
There was much talk about Liverpool's lucky draw, with the Brits facing supposedly weaker teams in the quarter- and semi-finals, beating Benfica Lisbon and Villarreal. But in the return game against Villarreal, Liverpool was 2-0 down until Fabinho, Luis Diaz and Sadio Mané ensured a 2:3 away win and the spot in the final.
Where they stand: 2nd Place in the Premier League
Let's take a quick look at some of the past successes of the club:
European Champion Clubs' Cup/UEFA Champions League: (6) 1977, 1978, 1981, 1984, 2005, 2019
UEFA Cup successes: (3) 1973, 1976, 2001
European Super Cup: (4) 1977, 2001, 2005, 2019
FIFA Club World Cup success: 2019
English Championship successes: (19) 1901, 1906, 1922, 1923, 1947, 1964, 1966, 1973, 1976, 1977, 1979, 1980, 1982, 1983, 1984, 1986, 1988, 1990, 2020
7 wins in the FA Cup
Real Madrid's Road to Paris
On Matchday 2, Real Madrid suffered an unexpected 2-1 defeat at home to the Moldavian team Sheriff Tiraspol, but apart from this surprise loss, the Royals won all their games in the group stage. The highlight game took place in the Round of 16 where Madrid lost at home to PSG by 1:0. But thanks to Karim Benzema's hattrick, the Spaniards managed to advance to the quarterfinals with a 3-1 victory.
The quarterfinals and semi-finals were no less dramatic and again it was Benzema who managed to score a hattrick for a 3:1 away win against Chelsea. In the second leg, Real was trailing 0:3, but Rodrygo and guess who, Benzema managed to make it 2:3 in overtime, securing them the spot in the semi-finals.
Real Madrid's semi-final against Man City will remain in our memories for a long time to come. In the first leg Real lost 3:4 in Manchester and in the second leg they were trailing 0:1 until the 90th minute. Then Rodrygo scored twice, and Benzema sealed the deal with a penalty kick to secure a spot in the final with an aggregate win of 6:5.
Where they stand: Champions of the Spanish La Liga
In terms of the number of international titles, Real Madrid is the most successful football club in the world, with 26 officially recognized UEFA and FIFA titles. So, let's take a quick look at some of the other past successes of the club:
European Cup of Nations Champions or Champions League: (13) 1955/56, 1956/57, 1957/58, 1958/59, 1959/60, 1965/66, 1997/98, 1999/2000, 2001/02, 2013/14, 2015/16, 2016/17, 2017/18.
UEFA Cup: (2) 1984/85, 1985/86
UEFA Super Cup: (4) 2002, 2014, 2016, 2017
FIFA Club World Cup: (4) (record) 2014, 2016, 2017, 2018
World Cup: (3) (record) 1960, 1998, 2002
Spanish Championship: (35) (record)
Spanish Cup: (19)
Spanish Supercup: (12)
Players to Watch:
No one on the Reds Team will have to be told to keep an eye on this man. Karim Benzema leads the overall list of top scorers with 15 goals in the CL before the German Robert Lewandowski.
For Liverpool, top scorer Mo Salah wants revenge. He said so himself on Twitter after beating Villareal. With 22 goals in the Premier League, 8 goals in the CL and a score to settle with Real, Mo Salah will be the one to watch.
Who is the favourite to win the Europa League?
Liverpool are favourites to win according to the bookies. However, Real Madrid have already won the Spanish championship so they can fully concentrate on the grand finale. One thing we are fairly sure of, both teams will score. And so will Karim Benzema.