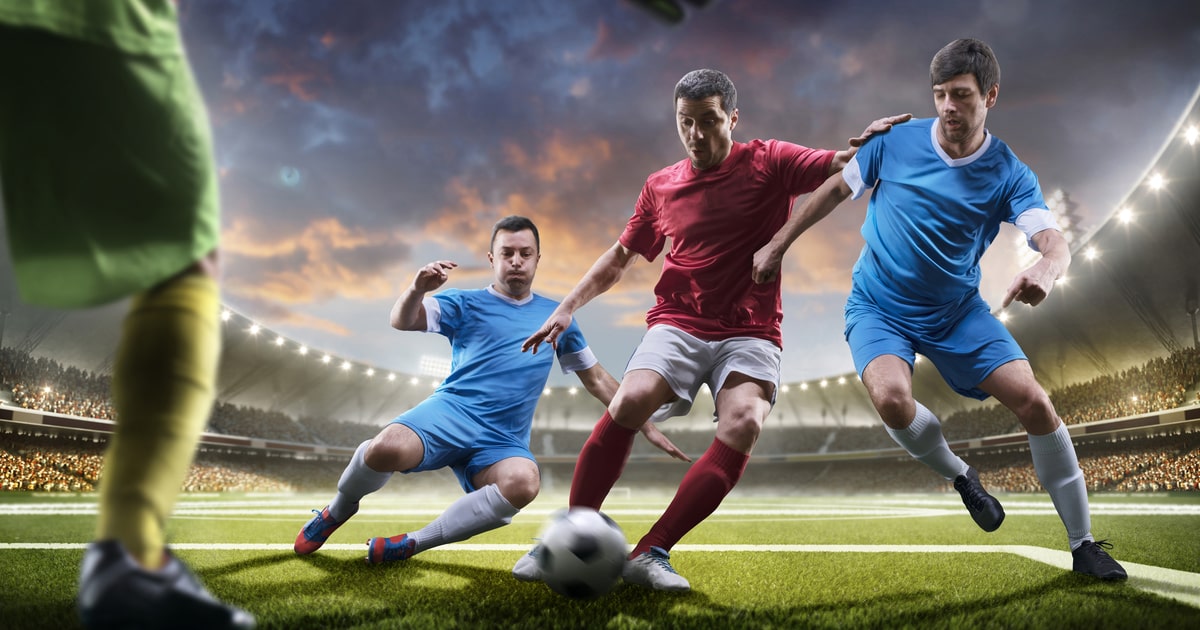 The new European season is two months away, but there is still plenty to get excited about in the world of football. The transfer market will open for business across the continent on June 10 and, as usual, the subsequent 12 weeks will hold ample drama and intrigue before its closure on September 1.
It is strange to think now, but for most of football's history there was no such thing as a transfer window. FIFA only made it compulsory in the 2002/03 season. Before that, clubs were permitted to trade players virtually the whole way through the campaign.
One of the most fascinating things about the transfer market is that it is an inexact science. Almost everyone thought Romelu Lukaku would be a brilliant addition to the Chelsea squad last summer, but the Belgium international really struggled in his second spell at Stamford Bridge.
Around the same time, Aaron Ramsdale was widely written off before he had even played a game for Arsenal, but the England goalkeeper went on to be one of their standout performers in 2021/22.
If you need a reminder of how significant the transfer window can be, here are five of the best signings from January.
1. Christian Eriksen, Unattached to Brentford
In the immediate hours after he suffered a cardiac arrest during Denmark's game against Finland at last summer's European Championship, the focus was on saving Christian Eriksen's life rather than his career. Thankfully he made a full recovery and was given the all-clear to return to football a few months later.
Italian laws surrounding artificial pacemakers prohibited him from continuing his career there, so Eriksen terminated his contract with Inter in December. On transfer deadline day the following month, he was snapped up by Premier League side Brentford.
The Bees were in a precarious position at that point. When Eriksen made his debut for the club, they were just three points outside the relegation zone – and the teams below them had as many as three games in hand. By the time the campaign ended, Brentford were 11 points clear of the bottom three and safely positioned in mid-table.
Dragging Brentford clear of trouble was not a one-man effort, but Eriksen's technical ability, range of passing and big-game experience proved instrumental.
2. Pierre-Emerick Aubameyang, Arsenal to Barcelona
Football managers have to be pragmatic at times. Xavi Hernandez has learned that first-hand. Previously a purist and an ideologue to the core, the Barcelona legend has proved himself to be a little more flexible since he swapped the pitch for the dugout.
Pierre-Emerick Aubameyang provides the perfect example. A few years back, Xavi warned his former club not to sign the Gabon international because he would be a bad stylistic fit. "Aubemayang can kill you in open space, but Barcelona need players who know how to move in small spaces," he said.
Maybe their needs changed, because Barcelona did sign Aubameyang in January 2022 – and Xavi was the manager who did the deal.
The former Arsenal frontman hit the ground running in La Liga, a competition he has long dreamed of playing in. In 23 appearances in all competitions, Aubameyang scored 13 goals. Xavi, once a doubter, even described him as a "gift from heaven".
3. Dejan Kulusevski and Rodrigo Bentancur, Juventus to Tottenham Hotspur
Antonio Conte spent much of the January transfer window hinting that he could be about to leave Tottenham, just two months after joining the club. Only the Italian knows whether the threats were genuine or not. Most observers felt he was actually trying to put pressure on the board to give him what he wanted in the market.
Conte had to be patient, but in the end his objectives were realised as Spurs brought in Dejan Kulusevski and Rodrigo Bentancur on deadline day. The former joined on an 18-month loan deal with an option to buy, while the latter was signed permanently.
The ex-Juve men were excellent for Tottenham. Kulusevski brought direct running and goals in the final third, while Bentancur added a touch of class and guile in the centre of the park. They started 30 Premier League between them and helped Spurs secure the top-four finish that qualified them for next season's Champions League.
4. Dusan Vlahovic, Fiorentina to Juventus
Last season was a disappointing one for Juventus, who were out of the Serie A title race by Christmas and ultimately finished fourth behind AC Milan, Inter and Napoli.
Yet the Italian giants continue to demonstrate that they can attract big-name players to the club. Despite reported interest from La Liga and the Premier League, Dusan Vlahovic opted to join Juve from Fiorentina in the mid-season transfer window.
Vlahovic was not flawless for the Bianoneri. He still needs to develop his all-round game if he is to fulfil his huge potential. But there is no doubting his unerring ability to put the ball in the back of the net. A return of seven goals in 15 league outings for Juve has whetted the fans' appetite for what might lay ahead.
5. Luis Diaz, Porto to Liverpool
Probably the best January signing of the year, Luis Diaz was a revelation at Liverpool in the second half of the season. Some players who have joined the club under Jurgen Klopp have needed time to adapt to the German's demands, including Fabinho and Thiago Alcantara. But Diaz made an instant impact, forcing his way into the Reds' first-choice starting XI almost immediately.
The Colombia international gave Liverpool a new lease of life. Who knows, maybe they would not have come so close to Premier League and Champions League glory had they not signed the 25-year-old in January.
Diaz contributed six goals and four assists across those two competitions. More than that, his tricky dribbling, searing speed and sharp movement made Liverpool's attack even more difficult to live with. Klopp must be hugely excited to see what Diaz can produce in his first full season at Anfield.