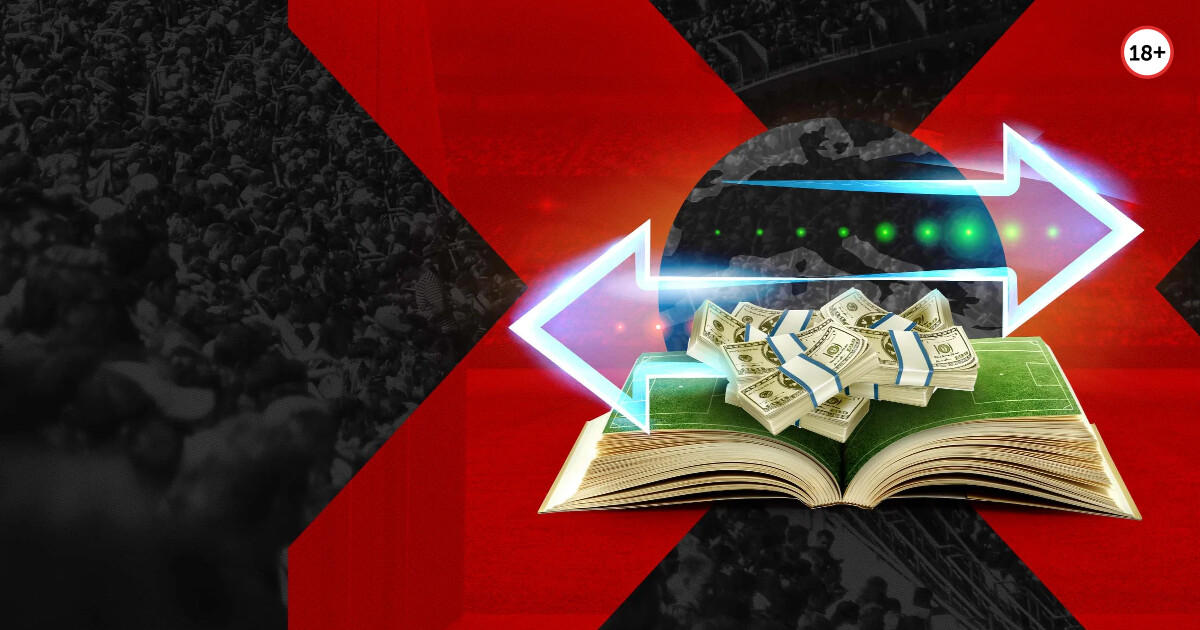 Players who proved to be more for less
The Premier League is the wealthiest league in Europe. Every single summer we see English clubs spend tens of millions of pounds on new signings.
Sometimes, it seems like the teams have more money than sense. Remember when Arsenal paid £72m for Nicolas Pepe, and Chelsea spent the same amount on Kepa Arrizabalaga? What were they thinking?!
Spending big money is not a guarantee of success, as Manchester United fans will tell anyone who wants to discuss the Paul Pogba debacle. In fact, some of the greatest signings in Premier League history actually cost very little.
Remember how great you felt after buying that pair of shoes for a knockdown price, or booking a flight that was much cheaper than you expected? Well, English teams occasionally experience that feeling too.
This article ranks the top 10 bargains in Premier League history. We have included only deals where money changed hands – free transfers do not count. We have also focused on players who were signed by clubs that were in the Premier League at the time – so Leicester City's acquisitions of Riyad Mahrez and Jamie Vardy, made when they were in the Championship, do not count.
10. Seamus Coleman, Sligo Rovers to Everton (£60,000)
With the reliable but limited Tony Hibbert approaching the end of his career, Everton needed a new right-back in the late 2000s. Few of their supporters had ever heard of Seamus Coleman when his move to Goodison Park was confirmed in 2009, but the Irishman went on to establish himself as a fundamental part of the team over the next few years.
At the time of writing Coleman has racked up 385 appearances for Everton in all competitions. A wholehearted, full-blooded performer, he remains a popular figure at the age of 33.
9. Ole Gunnar Solskjaer, Molde to Manchester United (£1.5m)
Ole Gunnar Solskjaer came close to joining Liverpool, the arch-rivals of Manchester United, before he moved to Old Trafford in a deal worth £1.5m in 1996.
The Norwegian scored the most famous goal in United's history when he notched the winner in the 1999 Champions League final. Nicknamed the 'baby-faced assassin' because of his boyish looks and clinical finishing ability, Solskjaer won six Premier League titles under Alex Ferguson.
With 91 goals to his name, he ranks seventh in the list of Manchester United's Premier League all-time top scorers.
8. Lucas Radebe, Kaizer Chiefs to Leeds United (£250,000)
In 1994, Radebe and Phil Masinga became the first South Africans to join a Premier League club in a double deal from Kaizer Chiefs. Leeds were the beneficiaries, and while Masinga only lasted for a couple of years, Radebe remained at Elland Road until 2005.
It took the centre-back a while to adjust to English football, but he eventually became one of the best defenders in the division. Radebe was made Leeds captain in 1998 and helped the Whites reach the semi-finals of the Champions League three years later, while further endearing himself to the club's fans by rejecting a move to rivals Manchester United.
7. Kolo Toure, ASEC Mimosas to Arsenal (£150,000)
Of all the diamonds in the rough that Arsene Wenger uncovered during his time in charge of Arsenal, few proved to be more of a bargain than Toure. The Ivorian centre-back was raw when he first came over to England, but he quickly developed into a fearsome defender.
Toure was an integral part of the Arsenal team that went unbeaten on their way to the Premier League title in 2003/04. In total, he appeared in 326 matches for the Gunners before leaving for Manchester City in 2009.
6. Andy Robertson, Hull City to Liverpool (£8m)
Eyebrows were raised when Jurgen Klopp insisted on signing Robertson in 2017. The left-back had just been relegated with Hull City, but the Liverpool boss saw something in him, and the club duly sanctioned an £8m deal.
Robertson has been a revelation at Anfield in the five and a half years since. His rampaging runs down the left flank have become a key feature of Liverpool's play, and he was a vital part of the team that were crowned Premier League winners in 2019/20.
5. Ashley Cole, Arsenal to Chelsea (£5m)
Talking of top-class left-backs, Cole is widely regarded as the greatest performer in that position of the Premier League era. Unhappy with what he described as a "derisory" contract offer from Arsenal, Cole moved across London to Chelsea in 2006.
The Blues had to pay just £5m for the man who was arguably the best left-back in the world at the time (William Gallas was also sent to Arsenal as part of the deal). A model of consistency, Cole helped Chelsea become Premier League winners for the third time in 2009/10.
4. N'Golo Kante, Caen to Leicester City (£5.6m)
With just one season of top-flight football under his belt, Kante was not even a household name in France in 2015. Leicester's scouts were fully aware of his potential, though, and the Foxes were able to sign the ball-winning midfielder for just £5.6m.
Leicester's Premier League title triumph in 2015/16 was the greatest story in English football history. Their success would not have been possible without Kante, whose boundless energy, tactical intelligence, and ability to be in the right place at the right time made him the first name on Claudio Ranieri's team sheet.
3. Vincent Kompany, Hamburg to Manchester City (£6m)
Kompany was one of Manchester City's last pre-Abu Dhabi signings, with the Belgian arriving at the club just a few days before the takeover was completed in September 2008. Initially deployed as a holding midfielder, the Belgian went on to become one of the best centre-backs the Premier League has ever seen.
Kompany's leadership qualities were vital to Manchester City, who won four Premier League titles during his time at the club. The former Hamburg man played a total of 360 games for City, who in effect paid less than £17,000 per Kompany appearance.
2. Patrick Vieira, AC Milan to Arsenal (£3.5m)
Before he officially became Arsenal manager in September 1996, Arsene Wenger lined up a deal for his future employers to sign Vieira for £3.5m. The Frenchman made an instant impression in north London, impressing the club's fans with his box-to-box, all-action style in the centre of the park.
The midfielder was a hugely important figure in each of Arsenal's Premier League title triumphs in 1998, 2002 and 2004, and he lifted the trophy as captain after a superb unbeaten campaign in that final year.
"I can tell you I bought Patrick Vieira for £3.5million and it was a top bargain because he was a top-quality player," Wenger reflected in 2015.
1. Eric Cantona, Leeds United to Manchester United (£1.6m)
The story is legendary. Bill Fotherby, the Leeds managing director, phoned Manchester United to inquire about the availability of Denis Irwin. United insisted he was not for sale, but asked Fortherby whether Leeds would consider selling Eric Cantona. The Red Devils received a positive response, and it was not long before they had a £1.6m bid accepted.
Cantona scored 27 goals in his first two seasons at Old Trafford, helping Manchester United to be crowned Premier League winners in back-to-back years. He was the missing piece in the jigsaw assembled by Alex Ferguson, and his role as a second striker caused problems for opposition defences that were used to facing a pair of out-and-out centre-forwards. Cantona won four Premier League titles as a United player. At a cost of just £1.6m, he is the biggest bargain signing in the history of the division.
---